Description
KINGFISH MARINADE
Delicious marinade great for grilling
Ingredients
1/2 c soy sauce
2 cloves garlic
1/4 c lemon juice
1/2 c chopped parsley
1 tsp oregano
1 tsp pepper
1/2 c orange juice
2 tbsp ketchup
2 tbsp olive oil
Steps
mix ingredients together
marinade fish in bowl up to 2 hours in refrigerator
grill on medium to high 10-15 minutes depending on thickness of fillets
Description
FISH DIP
"KIRK WALTZ"
a fish dip recipe that never fails. can be used with any fish
Ingredients
2lbs smoked fish (any)
mayo

sour creme

1 tsp old bay

1 tsp garlic powder

2 – 3 tbsp tiger sauce or favor hot sauce

1 diced xl Vidalia onion 
Steps
debone and crumble smoked fish with jellied oil from the fish with your hands until well broken down
combine equal amounts mayo and sour cream starting with a couple tbsp to start
blend and add according to your preference
add old bay, garlic powder, hot sauce, and diced onion
mix wel
put in refrigerator overnight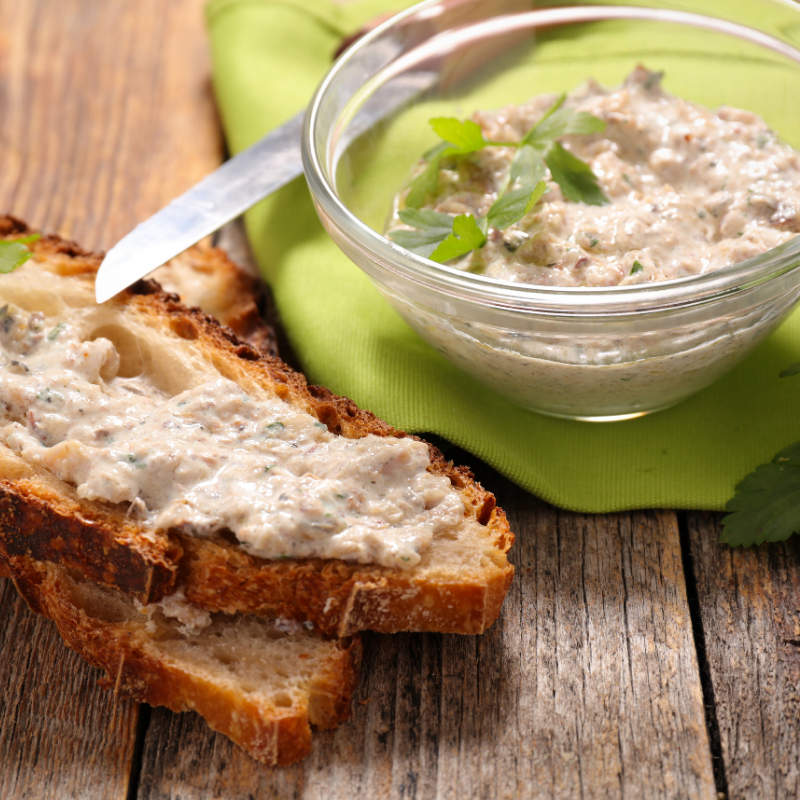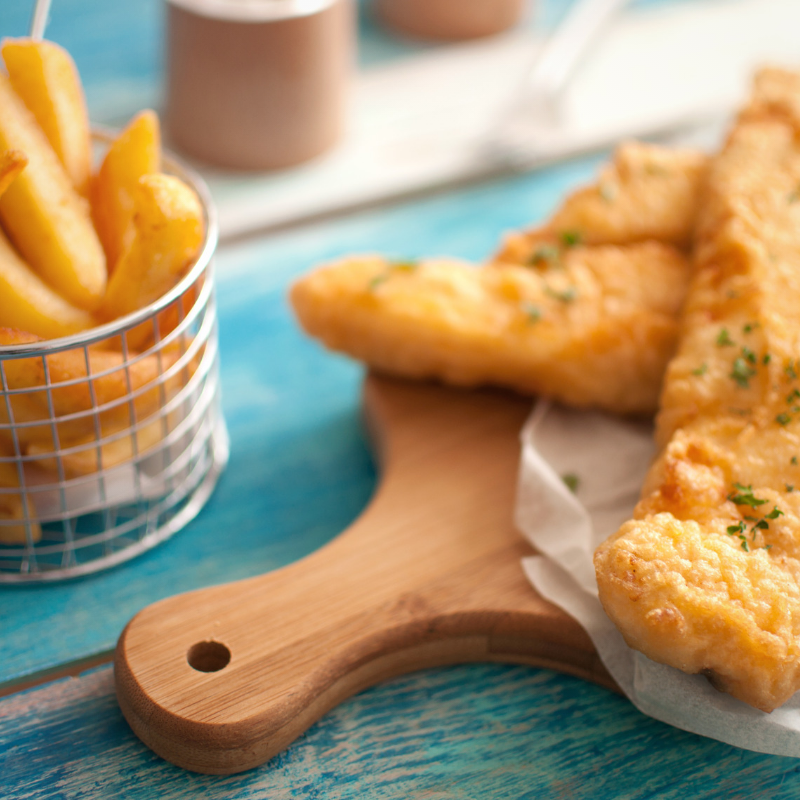 Description
LuckyBird Fish & Chips
a classic preparing of a famous British dish with or without the beer
Ingredients
frying oil
1/3 c flour
2 large eggs
1/2 tsp baking powder
1/2 tbs salt
1/2 c milk (or beer)
salt and pepper
1lbs fish cut into strips
4 French fry cut potatoes
Steps
heat oil on med high to 375

°

Season fish to taste with salt and pepper

whisk together flour, salt, baking powder and eggs until well blended

whisk in milk slowly until mixture is well combined
dip seasoned fillets into the wet batter and then place in oil until fried to a golden brown.
pull out fish and add potatoes to the oil frying them to desired texture.
salt and pepper French fries to taste.
Description
Panko crusted 

Flounder

a quick baked recipe that can be used with any light fish

 
Ingredients
2lbs flounder 
Salt and pepper
3/4 c  Parmesan
1/2 c seasoned bread crumbs
4 tbs melted butter
2 tbs  olive oil
Steps
Preheat the oven to 425°
season the fish fillets with salt and pepper and place in baking dish
Mix Parmesan with the bread crumbs
pour melted butter and olive oil into bread crumb mixture 
sprinkle topping over the seasoned fillets
Bake for 15 minutes, or until the fish is cooked and golden
Description
mango salsa recipe
A great addition to any blackened or pan-fried fish
Ingredients
3 diced mangos
1 red bell pepper diced
1/2 c chopped red onion
1/4-1/2 c chopped cilantro
1 seeded jalapeño minced
1 lime juiced
1 lemon juiced
salt and pepper to taste
Steps
combine all of the diced ingredients into a medium sized bowl.
season with salt and pepper to taste and stir
add juice of 1 lime and 1 lemon and mix well.
let salsa rest for 5-10 minutes and serve.